Here is a list of what we currently have available. Scroll down the list to see Moscow & Lewiston properties.
PLEASE NOTE - WE DO NOT ALLOW DOGS AT ANY OF OUR LOCATIONS.
PULLMAN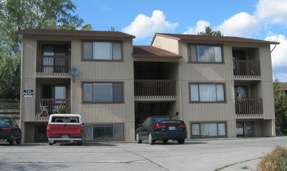 80 NW Thomas
#6 - 2 bedrooms $575/mo
floor plan
Available Jan 1


Nice quiet area, located on a cul-de-sac. Upper floors have great views of Pullman, extra storage areas, and a small deck. Onsite coin-op laundry for the building and all units have dishwashers.


MOSCOW
None Available at this time
LEWISTON
326 6th Ave
#3 - 1+ bedroom $600/mo

Available late Nov


Great location only 1 block from LCSC. This building has onsite coin-op laundry and lots of parking.